The First & Only Exact Replica
of the 1910 First Edition

For the first time ever, Wallace D. Wattles' success masterpiece, The Science of Getting Rich, faithfully recreated to appear exactly like the original.
Features include:
Beautiful hardcover format
Premium faux-leather cover
Original gold foil title design
Authentic author portrait
Smyth-sewn binding
Vintage style archival-grade paper
Printed in the U.S.A.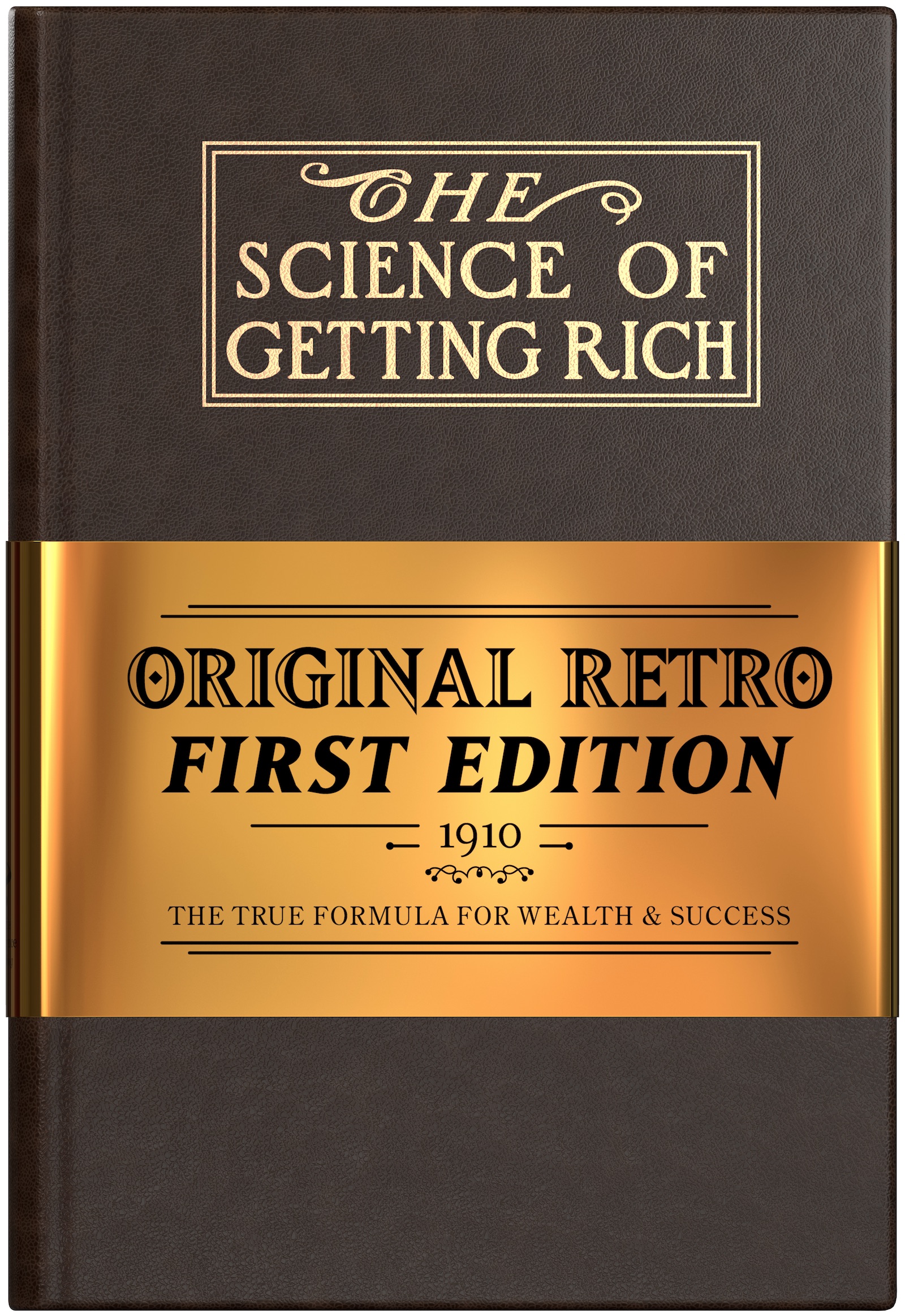 More than one hundred years ago, Wallace D. Wattles penned what is without doubt one of the most influential books ever written on the subject of success and prosperity, The Science of Getting Rich.
In this landmark 'Original Retro First Edition', every detail of the 1910 first edition has been faithfully reproduced. The precise text, as well as all formatting (capitals, italics, spacing etc.) and embellishments, has been painstakingly recreated here to present the book exactly as Mr Wattles intended.
This original work of genius is a practical manual which teaches in simple language how to work precisely with the immutable laws of the universe to create wealth and abundance.
The instructions are clear. Study this book. Make it your constant companion. Most importantly: do exactly what it tells you to do and you cannot help but become truly rich.

tags: The Original Science of Getting Rich, Wealth, Riches, Money, Value, Worth, Health, Happiness, Joy, Purpose, Faith, Belief, Truth, Positivity,
Spiritual Wisdom, Spirituality, Ancient Eastern Philosophy, Mysticism, Metaphysics, Metaphysical, Thinking Stuff, Objectivity, Objectivism, Stoic, Stoicism,
Career, Duty, Creation, Creativity, The Certain Way, New Thought, Georg Wilhelm Friedrich Hegel, Ralph Waldo Emerson, Henry David Thoreau
www.infiniteintelligence.com
&copy 2017-2019 Infinite Intelligence Publishing